When it comes to decorating the home for Christmas, there are three types of people.
First up there's the traditionalists, with their red gold and green hanging and sparkling delicately from every crevice in the home, with a big bushy busy tree packed with meaningful charms and streamers galore. Then there's the minimalists, with a simple colour scheme, a beautiful understated tree with minimal decorations and gentle white twinkling lights. Finally of course, there's the Christmas enthusiasts, blinding you with their array of dazzling lights, decorations a plenty and wall to wall, in your face CHRISTMAS! These are the ones you may have driven past as a child with your parents, gawping out the car window at their mechanical reindeer and 20ft Santa, you've just gotta love them.


I like to think I'm a mixture of all three. I like to have a
multitude of colour
on my tree, the more the merrier but the less traditional the better, with bright colours and geometric shapes thrown in. I do love a bit of tradition though, with a home-made wreath on the door and when it comes to the mantel piece it has to be a bit of a show stopper. Wayfair have some great ideas for a multi-colour Christmas like ours,
click here
to see some of their fab colourful home inspo.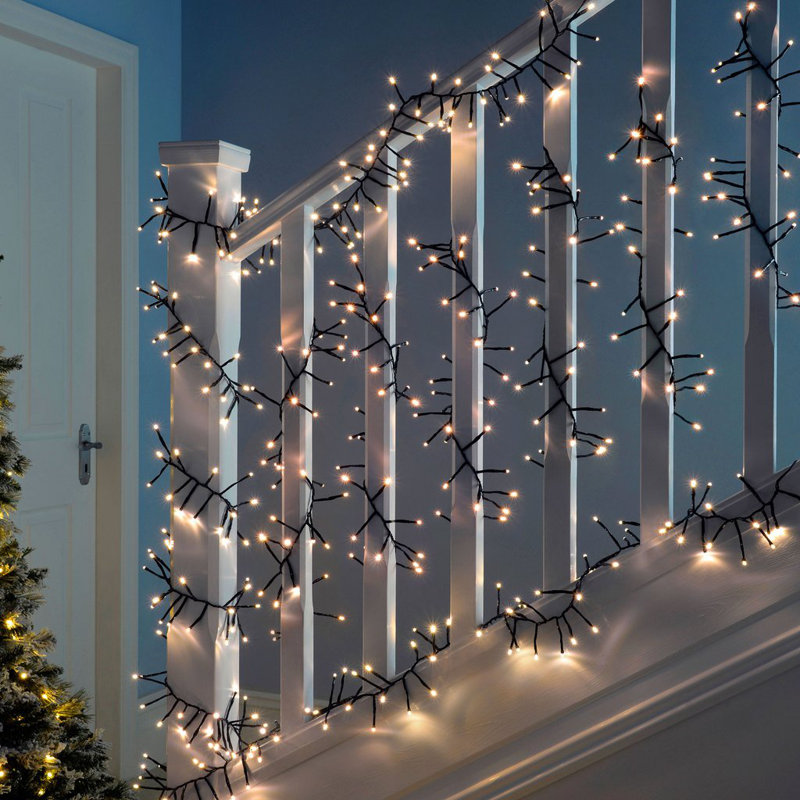 Love this use of lights! (Wayfair)
As much as I like decorating for Christmas I do like to still have a functioning house, so I tend to store things we don't need out of the way to reduce the clutter.
Things change when you have kids (not to mention nightmare cats that like to destroy explore everything too). Decorating for Christmas becomes more about making it magical and cosy whilst keeping plenty of space to breathe, or it can all feel a bit much.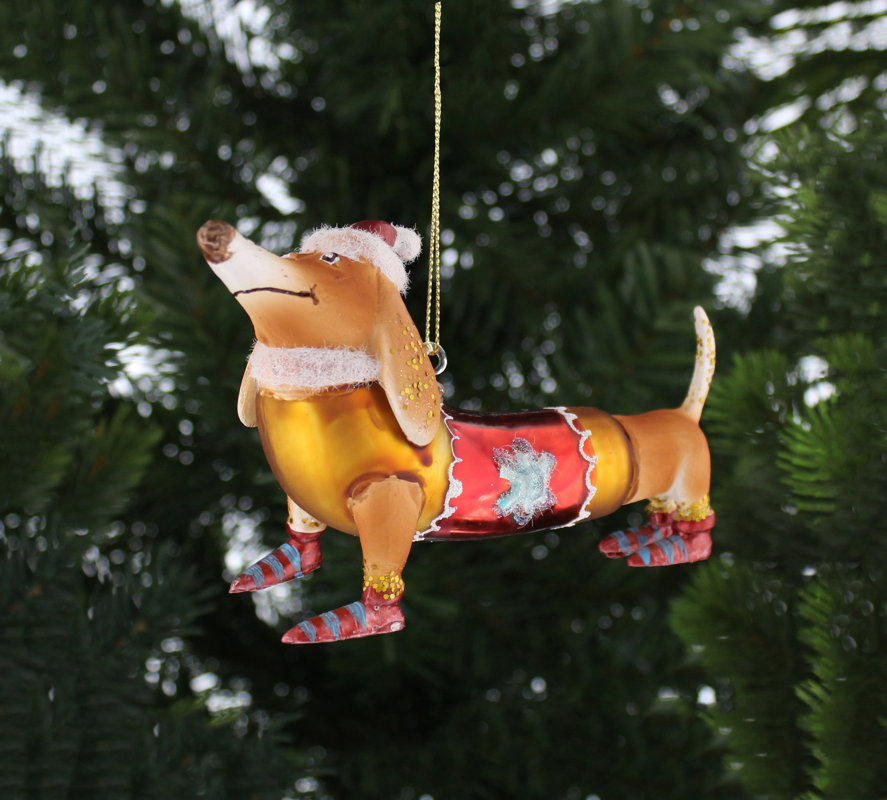 We love this doggy bauble from Wayfair!


I thought I'd talk a bit about our Christmas traditions in the home, as well as giving a few tips on how best to create the most perfect festive home for you and your family.
Our Christmas home traditions
Classic green tree with an angel on top.
Multi coloured decorations, our theme is no theme, the more the merrier!
Snowflakes on the windows.
Arch light in bay window with a small Christmas display.
A poinsettia in the living room.
Neat racks or strung up cards to keep them tidy.
Pom-pom garlands as well as tinsel.
Mini tree for the kids to decorate in the playroom or conservatory.
Mistletoe in the hallway.
Lights round mirrors.
Some of my favourite moments from last Xmas
Other traditions
Christmas Eve boxes, filled with new PJs, a Christmas movie and snacks.
Christmas Eve buffet with meats and cheeses.
Buying our once yearly TV Times mag to see what's on and set things to record.
Taking the big issue man his Xmas gift with Alf.
Stockings at the end of kid's beds.
Christmas Eve plate for Santa and Rudolph.
Michael Bublé Christmas album playing while we cook Xmas dinner.
Balloons and sparkles surrounding gifts.
Reindeer food goes out while we stargaze on Christmas Eve.
Cadburys chocolate first thing on Xmas day.
Evening buffet on Xmas day that nobody really needs but somehow gets demolished.
Make our own xmas decorations
Visit Father Christmas (more than once!)
My top tips for Christmas decor
When it comes to decorating for Christmas, we are all wildly different in our tastes. What works for me, may be a far cry from your idyllic home style, so with that in mind, here's a few tips to suit us all when it comes to decorating for Christmas.
I love the idea of a Christmas bedroom!
Show your personality
- Whatever your style, choose your festive decor based on your likes and loves, embrace the quirky, the Nordic, the vintage, anything that makes you smile.
Choose your colour palette - There are so many choices now, you can go all out traditional, opt for icy blues and silvers or embrace a multitude of colour. Whatever you go for, roll with it and don't be afraid to go all out!
Add lots of textures - Mixing in some fluffy blankets and knits will compliment cooler metal decorations as well as looking extra cosy against the twinkling lights.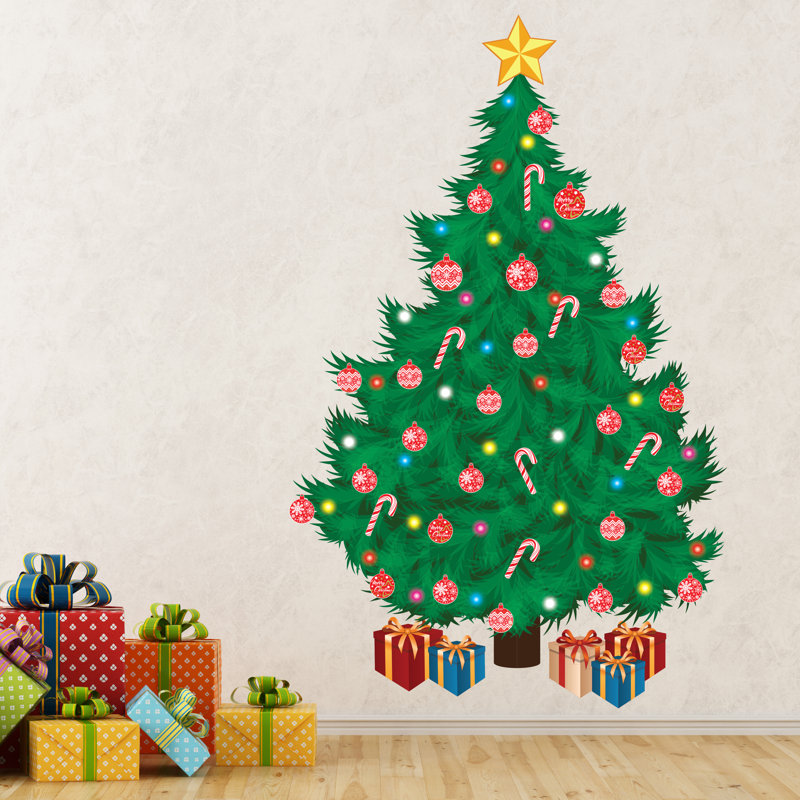 Choose your tree wisely
- Thinking about your budget and space, decide on a real/artificial tree to fit your space. Make sure you measure before you go tree shopping too! If you have no space for a tree, opt instead for a
big wall sticker
version. This will add the Christmas charm without taking up valuable space in the room.
Maximise space
- Think about creating space by popping things in storage over Christmas, clear out all those unloved items and toys you no longer need and declutter as much as you can. Make sure you have
enough chairs
for all the family, as well as room to put them!
What are your favourite Christmas traditions and decorations?
This is a sponsored post with Wayfair.co.uk