#theteepeepeeps


Earlier his year we were invited to become ambassadors for
Myweeteepee
, a brand that make brilliant quality children's play teepees in a range of colours and patterns, they even make them for pets!
Since the day our Teepee arrived we have loved it and this summer it has really been a saving grace for those quieter days at home, the days where the sunshine was too much to bear or the kids just wanted a quiet one.
Here's some pictures of our favourite Teepee days so far, with many more to come! I can't wait for snuggly Autumn days in it, Alf's birthday teepee day and Christmas fairy lights inside - fun fun fun!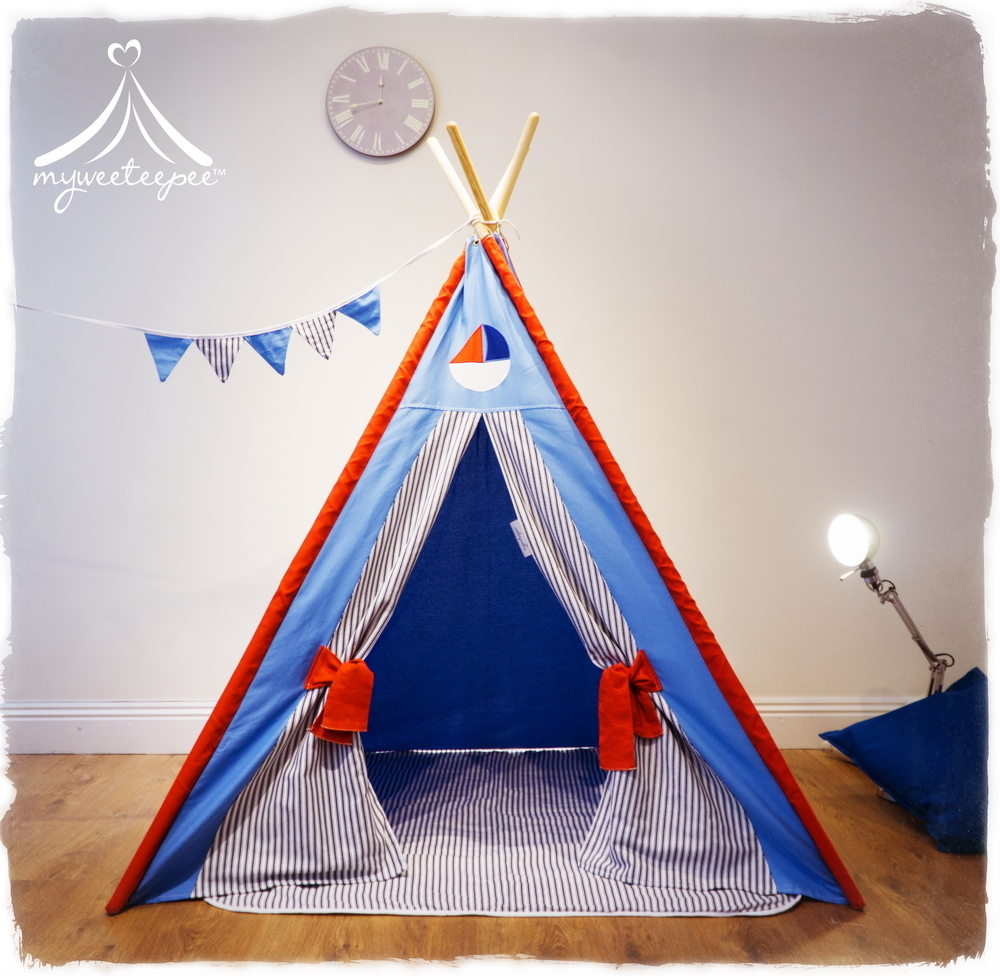 The beach day
I have been desperate to take our teepee to the beach but as we haven't been able to (yet!) we set up our own beach in the garden with a paddling pool, sand pit, ice lollies and of course our teepee for the kids to escape from the hot mid day sunshine. Alf was falling asleep in there and relaxing whilst Soph ran around like a crazy thing.
Birthday den
Soph turned two in July and as you may have seen at the time, we filled her teepee with presents and balloons, her face was an absolute picture when she came down and saw it. She loved having her own birthday den and stayed in there to play with her presents and her morning slice of birthday cake.

Play date fun
When the kids have had friends round this summer we have had the teepee out every time. It takes seconds to put up and they all adore it! There is plenty of room inside for them to squeeze in and be silly together and I think they just like that little bit of secret space away from us naggy old people!
Chill out Teepee
Lazy home days watching films, having carpet picnics and playing games are made even better with our teepee. For some reason bringing this our just makes everything even more fun!
Indoor Camping

One day we had a play at indoor camping. Alf is desperate to go camping but does like his home comforts so the teepee was perfect for a play camp. There is plenty of room for my two, their toys and covers. Things may have got a little over exciting for them both so they didn't quite manage a full night but it was great fun trying.

Teepee love!
We've had the Teepee out at least every other day since its arrival and enjoyed it so much. The kids love having carpet picnics in there and best of all it folds up behind the door so it's a great space saver toy considering so much fun can be had.
If you want too see all the other beautiful designs you can
see them here
. We opted for blues and nautical to fit with our home - plus it was the kids first choice when we browsed the site - love it! The little peep windows are adorable and I love how robust and durable it is, perfect for heavy little hands and maximum fun!
I think Peggy dog has her sights on one now, she will have to wait for Father Christmas!